Teachers, Nurses, Speech Pathologists and Librarians Endorse Doug Otto and Erik Miller Long Beach School Board
Media Advisory
For Immediate Release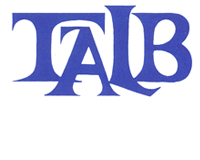 Long Beach, California: On Tuesday, May 28, 2019, Teachers Association of Long Beach, which includes teachers, nurses, speech pathologists and librarians, voted overwhelmingly to endorse Erik Miller for school board in Area 4 and Doug Otto in school board Area 2. Both seats are being vacated by retiring board members Jon Meyer and Felton Williams.
"Filling Jon Meyer's shoes will be no easy task; however, Mr. Otto has a long history of advocating for our communities. Whether it be his tireless work at Long Beach Community College or the Long Beach Aquarium of the Pacific. His steady leadership is just what LBUSD needs as we deal with the prospect of hiring a new superintendent and declining enrollment," said Barry Welsch, President of the Teachers Association of Long Beach.   Added Welsch, "Again, losing Mr. Williams experience and commitment to serving our students will be a great loss, but we are very fortunate that Mr. Miller, a former LBUSD student, long standing Long Beach resident and leader, has chosen to run for school board Area 2. Times are changing in Long Beach, but these two candidates demonstrate what we need to continue the hard earned accomplishments in LBUSD."
The School Board election is scheduled for March 3, 2020. TALB Represents 3,700 teachers, nurses, speech pathologists, and librarians.
CONTACT:
Chris Callopy at 562-426-6433 or ccallopy@talb.org
Teachers Association of Long Beach                   
4362 Atlantic Avenue
Long Beach, CA 90807
www.talb.org