TALB Update: Friday, April 8, 2022
City of Long Beach COVID-19 data. Click Here
California COVID-19 data. Click Here
National COVID-19 data. Click Here
Friday – April 8, 2022
Thank you for joining our sign making parties! YOU are TALB!
TALB Members! On Monday, 4/11 & Tuesday, 4/12 stop by TALB from 2:00-5:00 p.m. – Pick up a shirt and take a poster to go….
Unite for a Fair Contract Rally!
April, 13, 2022
Rally 4:00 – 5:30 p.m.
Board of Education Building
1515 Hughes Way
April, 13, 2022
If you are making a sign at home, send us a picture! Send to Veronica Castillo at vcastillo@talb.org
Unite for a Fair Contract Rally!
April, 13, 2022
Rally 4:00 – 5:30 p.m.
Board of Education Building
1515 Hughes Way
April, 13, 2022
Tentative Bargaining Dates Calendared! Wear Red on Friday, April 29, Tuesday, May 3 and Thursday, May 5. 
The team appreciates your continued support!
*** Rally / Protest @ next Board of Education meeting, Wednesday, April 13 @ 5:00 p.m. ***
TALB Bargaining Team
Corrin Hickey – Bargaining Chair, Lakewood HS Good Afternoon, 
Gerry Morrison – McBride HS
John Kane – Jordan HS
Julie McCall – Nelson MS
John Solomon – MacArthur ES
Kevin Quinn – Los Cerritos ES
Maritza Summers – Mann ES
Sybil Baldwin – CDC
Maria Garcia – HS
Taking "Wear Red for Ed" photos? Please send us your pictures. vcastillo@talb.org
---
Next BOE Meeting is Wednesday, April 13.  School board meetings are typically livestreamed on the LBUSD YouTube Channel.
2022 Scheduled Meetings:
April 13
May 4
May 18
June 1
June 22
---
---
Thinking of hanging up your saddle? 
There are many things to consider when retiring. Your first step is CalSTRS. Go to calstrs.com and create an account. The website has different tools to give a ball park estimate on your pension benefits. For more accurate data you need to make a "one on one" with a CalSTRS counselor.
Individual Benefits Planning Session
Explore your CalSTRS benefits and services with the help of a CalSTRS benefits specialist in a confidential, one-on-one setting.
Your personalized CalSTRS benefit estimates.
Beneficiary options and how to leave a lifetime benefit to your loved ones.
How to purchase service credit and what happens to your unused sick leave.
Concurrent retirement—retiring from more than one California public retirement system.
Considerations pertaining to health benefits, Medicare and Social Security.
For available session dates and times, simply call 800-228-5453 and select option 3.
When should I let the District know I'm going to retire?
Ideally, as soon as possible. We know that making the decision to retire can be hard and very personal. Some folks want to retire and go quietly in the night, with little or no fanfare. Others want to shout their retirement from their rooftops and dance! You can submit your retirement paperwork electronically to the District and not have it be publicly disclosed until after school is out for the summer. This helps the District plan for your replacement, but more importantly, it may help one of your colleagues avoid the unnecessary anxiety and stress of potentially being displaced/transferred from your school site. 
---
---
Welcome Counselors & Psychologists to TALB!
You are not automatically a member. You must sign up.
If you are interested in becoming a member CLICK HERE
Representation, The Value of Membership, Leadership, and more!
---
Update your Beneficiaries
The cycle of life. Every year we have a few members pass. Your TALB/CTA/NEA membership provides a survivor's benefit up to $6,000.00. Sadly, every now and again, we have a member pass who did not update their beneficiaries. We can only issue the benefit to the individual(s) listed on your survivor's benefit form. Life comes at you fast. Relationships change. If you have any questions about your survivor's benefit please call the office at 562-426-6433.
---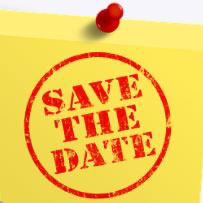 Zoom | Virtual Site Visits
Virtual Site Visit invitation will be sent to individual members. Check your personal email for Zoom invitations.
Starr King E.S. Virtual Site Visit 4/4 | 4:00-5:00 p.m.
Hughes M.S. Virtual Site Visit 4/5 | 4:00-5:00 p.m.
Rogers M.S. Virtual Site Visit 4/6 | 4:00-5:00 p.m.
Roosevelt E.S. Virtual Site Visit 4/7 | 4:00-5:00 p.m.
LBUSD Board of Education Meeting | Wednesday April 14, 2022 @ 5:00 p.m. Watch it LIVE!
Beer Club
Friday, April 29 @ 4:00 p.m.
Beachwood Brewing
210 E 3rd St, Long Beach, CA 90802
RSVP with John Solomon at jsolomon@talb.org
---
CTA Conferences & Grants
For full details and to apply for a grant, go to www.CTA.org/grants.
---
EASE-Y ANSWERS
GET SUPPORT FOR DIFFICULT TIMES
A little known benefit we have as educational employees in Los Angeles County is the Employee Assistance Service for Education program. EASE is a leading regional service that provides district staff and their families with the opportunity to assess and resolve their difficulties with the assistance of a professional counselor through an assessment and brief counseling service. EASE offers high quality, confidential assistance in:
Personal and family problems
Job-related issues
Stress
Substance abuse
Grief, loss and traumatic incidents
Worksite and phone consultations
All calls and consultations with EASE are confidential and will not be reported to the district, your school, or the Association. 
There is no reason to suffer in silence. If you feel you need assistance, please take advantage of this very important benefit by calling (800) 882-1341. A confidential counselor will be available to take your call.  More information is available on-line at 
https://www.lacoe.edu/Home/EASE
---
Trauma Resources
Reorienting to campus life has been challenging for students and staff. The pandemic has left invisible wounds and scars. There are 144 school days left in the 2021-22 school year. Do something for yourself, take care of yourself. We have a long road ahead.

~ Resources ~
Crisis & Trauma Resource Institute Handouts
Behavior Change
Crisis Response Checklist
Cyberstalking/Cyberbullying Safety Tips
Health Habit Log
How To Be An Ally
Mindful Breathing Tips
Myths About Suicide
Suicide Warning Signs
Principles for "Trauma – Informed"
Recognizing Anxiety
Self-Esteem Inventory
Find Your Words
Depression & Suicide Support
Number Story
Resources on adverse childhood experiences (ACES), ideas for support, healing, etc.
Books
Conscious Connections – Maggie Kline
Brain Changing Strategies to Trauma Proof our Schools
Onward: Cultivating Emotional Resilience in Educators by Elena Aguilar
Onward Workbook: Daily Activities to Cultivate Emotional Resilience and Thrive
Trainings 
Kaiser Mental Health Awareness Video
30 minute asynchronous training
Kaiser Mental Health Training Materials
Slide deck, Notice-Engage-Support model, conversation starters, mental health resources
Crisis & Trauma Resource Institute
Free monthly webinar, online training, train-the -trainer, public workshops, etc.
Trevor Project CARE (Connect, Accept, Respond, Empower) Training
An interactive and intensive training that provides adults with an overview of suicide among lesbian, gay, bisexual, transgender, queer & questioning (LGBTQ) youth, and the different environmental stressors that contribute to their heightened risk for suicide.
Cultivating Resilient Communities During a Crisis
Bright Morning is an international education, coaching and consulting firm that exists to bring new learning practices to organizations that aspire to interrupt inequities, build resilient communities, and heal and transform the world. Our work transforms schools into equitable places of learning where every child gets whatever they need, every day, in order to be successful and to thrive. Process matters. The journey is the destination. Therefore, we lead processes of creation and transformation that honor and nurture all of those involved
---