TALB Update: Friday, February 11, 2022
Friday, February 11, 2022
City of Long Beach COVID-19 data. Click Here
California COVID-19 data. Click Here
National COVID-19 data. Click Here
Friday, February 11, 2022
Hello, and happy 3-day weekend! First, we must apologize for the timeliness of some of our email responses. Our email system has been slammed with requests for support, opinions from community and some form of spamming. We are trying to sort through it all as quickly as possible. THANK YOU for your patience. If you are in need of immediate support, for a quicker response, call the office at 562-426-6433. Do something fun this weekend. Enjoy yourself!
GOOD NEWS! 
The Governor and Legislature have worked out a deal to provide supplemental COVID-19 sick leave. Locally, details are still forthcoming. HRS has not updated its COVID-19 leave page as of yet. However, this gives employees three (3) options to recover sick leave due to COVID-19:
Supplemental COVID-19 Sick Leave – January 1, 2022 through September 20, 2022. 80 hours or 10 days of additional sick leave to recover from COVID-19, care for a sick family member, attend a vaccination appointment, recover from immunization or take care of a child who cannot attend school because of virus-related closures or quarantines. A big shout out to our State affiliate CTA (California Teachers Association) for working so hard to get this legislation passed.
Exclusionary Pay
– An employee who was excluded from work because of a workplace COVID-19 exposure. If you were sent home from work for exposure or told to quarantine from October 1, 2021 going forward, you may now recoup those sick days.
Worker's Compensation Pay
– An employee who became ill with COVID-19 and can reasonably attribute their work location as the nexus of exposure and infection from October 1, 2021 going forward, may now recoup those sick days. How to document you were infected at work? A staff general notification of exposure, administrative communique of exposure, parent/student contact notification of COVID-19 positive.
The District is currently updating the process to claim this leave. Check with the
website here
.
---
Thinking of hanging up your saddle? 
There are many things to consider when retiring. Your first step is CalSTRS. Go to calstrs.com and create an account. The website has different tools to give a ball park estimate on your pension benefits. For more accurate data you need to make a "one on one" with a CalSTRS counselor.
Individual Benefits Planning Session
Explore your CalSTRS benefits and services with the help of a CalSTRS benefits specialist in a confidential, one-on-one setting.
Your personalized CalSTRS benefit estimates.
Beneficiary options and how to leave a lifetime benefit to your loved ones.
How to purchase service credit and what happens to your unused sick leave.
Concurrent retirement—retiring from more than one California public retirement system.
Considerations pertaining to health benefits, Medicare and Social Security.
For available session dates and times, simply call 800-228-5453 and select option 3.
When should I let the District know I'm going to retire?
Ideally, as soon as possible. We know that making the decision to retire can be hard and very personal. Some folks want to retire and go quietly in the night, with little or no fanfare. Others want to shout their retirement from their rooftops and dance! You can submit your retirement paperwork electronically to the District and not have it be publicly disclosed until after school is out for the summer. This helps the District plan for your replacement, but more importantly, it may help one of your colleagues avoid the unnecessary anxiety and stress of potentially being displaced/transferred from your school site. 
---
WEAR RED! Bargaining Team Support
Friday, February 25, 2022 (Tentative)
Friday, March 4, 2022
The Bargaining Team appreciates your support! Thank you for sending in your pictures!
TALB Bargaining Team
Corrin Hickey – Bargaining Chair, Lakewood HS
Gerry Morrison – McBride HS
John Kane – Jordan HS
Julie McCall – Nelson MS
John Solomon – MacArthur ES
Kevin Quinn – Los Cerritos ES
Maritza Summers – Mann ES
Sybil Baldwin – CDC
Maria Garcia – HS
Organizing Support
We are asking you to lift up your voice ahead of the February 16 Board of Education meeting. We are very close to a deal in negotiations and some added support from rank and file members may just push us over into a settlement. Please email the Board of Education and Executive Staff with your thoughts on an equitable agreement. 
Pay attention! The board of education is the ultimate arbiter on LBUSD policy.
Next Board of Education meeting is Wednesday, February 16, 2022 @ 5:00 p.m. – Watch it live!
LBUSD Board & Exec Staff Contact Info Here
---
Bargaining Update – 
Article II – Recognition of school and guidance counselors & psychologists.
Article IV – Use of personal cell phones
Article V – Here we spent quite a bit of time trying to move forward in an era where the community wants full day Kindergarten and Block Schedules. While we would recoil, a bit, at anyone referring to us as "old". Many of us went to full day Kindergarten, whether it be in public or private settings. In LBUSD, Kid's Club serves as a full day Kindergarten program, albeit for a fee. The State is moving forward with full day Transitional Kindergarten. It would be highly problematic to have a TK student go to school full day and then move to Kindergarten where we do not have a full day program. The TALB bargaining team is looking at how Transitional Kindergarten and Kindergarten will have adequate supports in place for the students and teachers. We've made progress, but there is still no agreement in this area. TALB has held two forums with Kinder teachers and we are keenly aware of the challenges and demands being proposed by full day Kindergarten. We will continue to push the square wheel up hill on this issue AND we would ask all Transitional Kindergarten and Kindergarten teachers to think long and hard when their principal asks them for their "druthers" on assignments for 2022-23. One of the huge concerns from those piloting full day kinder and transitional kinder this year, is the lack of support, due to staffing shortages. The District seems confident that won't be a problem for 2022-23, but just like the pandemic, the labor market still keeps twisting and turning.
In the secondary world we are attempting to address the long standing challenges and inequities of "block schedules". There was a time when block schedules were more of a "boutique", not a standard. Now, all of our high schools are on some form of a block schedule and middle schools seem to be contemplating the shift as well. Secondary teachers talk and they will be quick to point out cases where some schools have different staffing and student/teacher ratios in order to run a block schedule. 
Co-Collaborative Teaching (CCT) This is a new program that started in 2019-20. In essence, the program merges two classrooms, two groups of students and two teachers. In preschool, there have been challenges melding a special education instructor into a highly regulated Child Development Center and Head Start program. In primary grades, there are challenges of providing adequate support and training. All parties involved with CCT would like this program to be successful, however the program is modeled on a different level of support and student need. There are concerns of students being appropriately placed, teachers being appropriately matched and what relief mechanisms will be put into place to address program shortcomings. 
Article XII – Evaluations – There was a long discussion surrounding the eligibility of the 5 year evaluation cycle. We intend to clarify the process and the District appears to be in agreement. Both teams will look at the evolving nature of evaluation forms and standards. The State has updates its CSTP's (California Standards for the Teaching Profession). We will be looking at the counselors, nurses and psychologists evaluation tools as well. 
Business Office slide from a few years back – 


Compensation
The slide from above illustrates how projections can be just that, a projection. In all honesty, LBUSD has a pretty good record of projecting ending balances in a current fiscal year and a year out. However, it is almost impossible to accurately project revenues 3-5 years out. Case in point, when the pandemic hit in March of 2020, there were great concerns about a radical loss in revenue. Conversations about an economic recession or even a depression were being had. When the dust settled, the exact opposite happened. State revenues burgeoned. School districts up and down the State became flush with cash. Here, locally, the conversation was had on what revenue we have coming in from the State and where the District's current fiscal reserves stand. 
School Finance is a somewhat byzantine and convoluted process. As a general rule, school districts under estimate their revenues and over estimate their expenditures. This practice is how economic reserves grow. Essentially, schools are funded based on "Average Daily Attendance" or ADA. So, if students don't show up, the District does not receive the revenue for that student. We know, it is an insane way to fund schools. The lights need to be on, the HVAC is on, copies made, etc. whether the student shows up or not, but that is how schools are funded. Butts in seats. The State gave about a 5% cost of living adjustment (COLA) for 2021-22. Up until January, the District's ADA was about 91%. Translation – about 91% of our students were showing up to school consistently. From those two data points the District is receiving about 4.5% of the 5% COLA for 2021-22. We all know that January was a horrendous month for ADA with staff and student absences reaching an all time high. The Legislature is pushing to "hold harmless" schools for this loss of ADA. Remember, if we closed schools down in January we would have had to make up those days at Spring Break or in the summer, otherwise we would lose revenue for everyday we were closed. So, we are keeping an eye on whether that full 5% COLA will be granted to schools for this year 2021-22 through a "hold harmless" clause AND the governor has proposed, roughly, another 5% COLA for the 2022-23 fiscal year. The District's reserves are above 20% and if the governor's proposed budget is passed, LBUSD will have to spend down those reserves by the end of the fiscal year 2022-23. The District needs to put as much on schedule and as much off schedule into this year's compensation package as reasonably possible. The level of burnout and stress has reached unprecedented levels. Platitudes, will not suffice. 
---
COVID-19 Testing
Order home testing kits from the Federal Government through the USPS – Order Here.
Cabrillo High School continues to be an employee dedicated testing site.  Click here for the flyer. Other locations to be tested within Long Beach


Former Boeing Parking Lot
3590 E. Wardlow Rd., 90807
-Drive-thru & park-and-test
-PCR & Rapid tests available
Mondays – Fridays
9:30 a.m. – 1 p.m.
2:30 – 5 p.m.
Click here to make an appointment

Long Beach City College-
Veterans Stadium
5000 E. Lew Davis St., 90808
(Enter on Conant)
Mondays – Fridays
9:30 a.m. – 1 p.m.
2:30 p.m. – 6 p.m.
Click here to make an appointment

Cabrillo High School
2001 Santa Fe Ave., 90810
(Enter on Hill)
Saturdays & Sundays,
9:30a.m. – 1 p.m.
2:30 – 5 p.m.
Click here to make an appointment

Doris Topsy-Elvord Community
Center at Houghton Park
6301 Myrtle Ave., 90805
Mondays – Fridays
9:30 a.m. – 1 p.m.
2:30 – 5 p.m.Saturdays
9:30 a.m. – 1:00 p.m.
Click here to make an appointment

CSULB (Long Beach State)
6049 E. 7th St., 90840
(near the bookstore)
Mondays, 1/24 & 1/31
11 a.m. – 3 p.m.Wednesdays, 1/19 & 1/26, 11 a.m. – 3 p.m.
Click here to make an appointment

Community Hospital
(Vital Urgent Care)
1720 Termino Ave., 90804
Monday – Friday
By appointment only
Click here to make an appointment

Los Angeles County Testing Sites: Click Here 
Orange County Testing Sites: Click Here
Insurers are required to provide 8 tests per month per person covered by plan. Due to the scarcity of tests, availability will be limited until production is ramped up.
69,000 at-home COVID tests have been delivered to LBUSD. The logistics on how these tests will be deployed is supposed to be sent to employees today. 
Classrooms
Consider providing instruction outdoors – facility space / weather permitting.
Depending on attendance and facility layout, space students apart. Limit small group instruction.
Ventilation / Air Circulation – Facility dependent – open windows, doors. Is the HVAC system operating effectively?
Boosters
Just 32% of Long Beach residents 18 and older have received a booster dose of the COVID-19 vaccine, mirroring low national trends that are causing concern among health officials that pandemic fatigue is leading to fewer people getting extra protection against the ultra-contagious omicron variant. L.B. Post Full Story
To be considered full vaccinated under current protocols, one needs to be boosted.
Vaccine clinic for LBUSD employees at the TRC on Fridays 2:30-5:30 p.m.
Masks
Consider double masking. Use surgical single use masks provided by the District. They have over 800,000 surgical single use masks. Request voice amplifier if needed.
---
Surgical Grade Masks


Given that the Omicron variant of COVID-19 is highly transmissible, it is recommended that faculty and staff wear surgical grade masks. The District is reporting that ALL sites should have these masks on site (picture above) and are currently available. Cloth masks do not provide the same level of protection. If you do not have access to these masks, let TALB know at 562-426-6433.
---
Welcome Counselors & Psychologists to TALB!
You are not automatically a member. You must sign up.
If you are interested in becoming a member CLICK HERE
Representation, The Value of Membership, Leadership, and more!
---
TALB SCHOLARSHIP PROGRAM The benefits of membership!
The TALB Outstanding Student Scholarship Award recognizes outstanding student achievement in the areas of academics, leadership, and civic engagement. Recipients are well-rounded individuals that demonstrate a notable capacity for learning and service to others. Up to two recipients will be awarded $1,000 each and up to ten runners-up will be awarded $200 each.
The TALB Career Advancement Scholarship Award recognizes educators pursuing higher education in order to grow one's capacity as an effective educator. Recipients are current members that demonstrate a notable desire to grow as a more effective educator. One recipient will be awarded $1,000 and up to two runners-up will be awarded $300 each.
Applications, instructions, and information about eligibility are now available at www.talb.org/scholarships. The deadline for each scholarship application is March 25, 2022 by 4:30PM.
---
Update your Beneficiaries
The cycle of life. Every year we have a few members pass. Your TALB/CTA/NEA membership provides a survivor's benefit up to $6,000.00. Sadly, every now and again, we have a member pass who did not update their beneficiaries. We can only issue the benefit to the individual(s) listed on your survivor's benefit form. Life comes at you fast. Relationships change. If you have any questions about your survivor's benefit please call the office at 562-426-6433.
---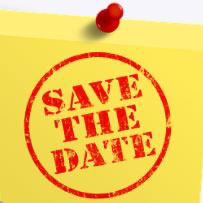 LBUSD Board of Education Meeting | Wednesday February 16, 2022 @ 5:00 p.m. Watch it LIVE!
Virtual Site Visits will be sent to individual members.
Pandemic permitting, we'll be organizing in-person events
Webinars and Virtual Site Visits will be ongoing for the remainder of the school year 2021-22.
---
CTA Conferences & Grants
For full details and to apply for a grant, go to www.CTA.org/grants.
---
EASE-Y ANSWERS
GET SUPPORT FOR DIFFICULT TIMES
A little known benefit we have as educational employees in Los Angeles County is the Employee Assistance Service for Education program. EASE is a leading regional service that provides district staff and their families with the opportunity to assess and resolve their difficulties with the assistance of a professional counselor through an assessment and brief counseling service. EASE offers high quality, confidential assistance in:
Personal and family problems
Job-related issues
Stress
Substance abuse
Grief, loss and traumatic incidents
Worksite and phone consultations
All calls and consultations with EASE are confidential and will not be reported to the district, your school, or the Association. 
There is no reason to suffer in silence. If you feel you need assistance, please take advantage of this very important benefit by calling (800) 882-1341. A confidential counselor will be available to take your call.  More information is available on-line at 
https://www.lacoe.edu/Home/EASE
---
Trauma Resources
Reorienting to campus life has been challenging for students and staff. The pandemic has left invisible wounds and scars. There are 144 school days left in the 2021-22 school year. Do something for yourself, take care of yourself. We have a long road ahead.

~ Resources ~
Crisis & Trauma Resource Institute Handouts
Behavior Change
Crisis Response Checklist
Cyberstalking/Cyberbullying Safety Tips
Health Habit Log
How To Be An Ally
Mindful Breathing Tips
Myths About Suicide
Suicide Warning Signs
Principles for "Trauma – Informed"
Recognizing Anxiety
Self-Esteem Inventory
Find Your Words
Depression & Suicide Support
Number Story
Resources on adverse childhood experiences (ACES), ideas for support, healing, etc.
Books
Conscious Connections – Maggie Kline
Brain Changing Strategies to Trauma Proof our Schools
Onward: Cultivating Emotional Resilience in Educators by Elena Aguilar
Onward Workbook: Daily Activities to Cultivate Emotional Resilience and Thrive
Trainings 
Kaiser Mental Health Awareness Video
30 minute asynchronous training
Kaiser Mental Health Training Materials
Slide deck, Notice-Engage-Support model, conversation starters, mental health resources
Crisis & Trauma Resource Institute
Free monthly webinar, online training, train-the -trainer, public workshops, etc.
Trevor Project CARE (Connect, Accept, Respond, Empower) Training
An interactive and intensive training that provides adults with an overview of suicide among lesbian, gay, bisexual, transgender, queer & questioning (LGBTQ) youth, and the different environmental stressors that contribute to their heightened risk for suicide.
Cultivating Resilient Communities During a Crisis
Bright Morning is an international education, coaching and consulting firm that exists to bring new learning practices to organizations that aspire to interrupt inequities, build resilient communities, and heal and transform the world. Our work transforms schools into equitable places of learning where every child gets whatever they need, every day, in order to be successful and to thrive. Process matters. The journey is the destination. Therefore, we lead processes of creation and transformation that honor and nurture all of those involved.
Thank You!
Grateful people are happy people and happy people are grateful people. It may sound hackneyed, but there is plenty to celebrate. We ARE pulling through the last throes of the pandemic and it certainly isn't easy out there. Be that as it may, WE appreciate your hard work and tenacity. You may not hear it often enough, but WE LOVE OUR MEMBERS. Thank you for being you!
---
---
WATCH LIVE – BOE – Meeting 2/16/2022 @ 5:00 p.m.
Long Beach Unified School District's YouTube ChannelWatch Live on Wednesday, January 19 @ 5:00 p.m. LBUSD YouTube Channel
---
COVID Safety Protocols Not Being Followed?
If protocols are not being followed, please call the District's COVID hotline at 562-204-6075 and or call the TALB office at 562-426-6433. The California Department of Public Health issued a requirement to School Leaders for universal masking for indoors, K-12 on August 23, 3021. It is a lengthy read, but non-compliance may have ramifications beyond the local employer – excerpt below:
Third, certificated individuals—including school administrators—may be subject to referral to the Commission on Teacher Credentialing for disciplinary action for violating a mandatory legal duty to implement the masking requirement and knowingly exposing students to preventable harm. (See Educ. Code § 44421 [authorizing discipline for "refusal to obey . . . laws regulating the duties of persons serving in the public school system"].)
---
---
Federal Funding to Enhance Facilities
What condition is the furniture in your classroom? LBUSD is planning on using Federal Funding to provide facility improvements.Learning and play spaces across the Long Beach Unified School District will soon see enhancements designed to move the needle on student learning and safety. Facilities upgrades are one of several infrastructure improvements outlined in the LBUSD's Learning Acceleration and Support Plan, which aims to elevate the educational experience for all students and offer interventions to learners who need additional support.
Upgrades to areas outside of the classroom start this summer and will be completed before the 2022-23 school year.
Bottle filling stations will be installed at all 85 district schools, providing students access to cool, clean drinking water and the hydration needed for a full day of learning and activities. More than 200 stations will be installed by December. (More Information Here)
---
---