TALB Update: Sunday, Sept. 19, 2021
Sunday, September 19, 2021
We apologize for the delay. Typically the E-Update comes out on Fridays. The phones have been jumping off the hooks and our email inboxes are bursting at the seams. We're exhausted and we can only imagine how rank and file are feeling after the first full week of school. It was a very busy week with quite a bit to unpack.
Tuesday, September 14, 2021
We were greeted with this encampment (right) when we came into the TALB office today to write the eupdate. Last Tuesday, California spent over $300,000,000.00 on a recall election. Regardless of political stripes, most of our members tend to be fiscally conservative. Maybe that 300 million dollars could have been better spent. Of course given the cost of housing in the greater Long Beach community, that would probably buy 300 homes.
At 5:00 the Board of Education meeting was held. The public comment given was unhinged at times. In honor of the Emmy awards tonight, the best way to describe the public comment last Tuesday would be to watch The Daily Show's "Pandemmys". Sadly, there was no staff report on COVID-19. No discussion on testing protocols, collected data or what the future of testing would look like.
Friday, September 17, 2021
COVID Testing of Students to Pause for Week 
On Friday, around 10:30 the District pushed out the message about a pause in testing. First, big shout out to all school administrators, counselors, nurses and psychologists who've all been conscripted to do COVID testing and tracing. The idea you could do your regular day job and test students AND do contact tracing is mind-boggling. We suppose in an ideal world testing and contact tracing would have been outsourced to the Health Department or a vendor. Second, the math is just, well, very confusing. Messaging surrounding schools being open for the 2021-22 school year was pretty clear "publicly". All students and staff who were not vaccinated or could not be vaccinated were subject to weekly testing. The District states "approximately" 60,000 students have been tested. A rough estimate of student enrollment TK-5 (ineligible for vaccination) is about 27,000 students. If just this group was tested in the first 3 weeks, let us get out the calculator to confirm the calculation, yes, that would appear to require over 60,000 tests. Methodology along with effective messaging is important. (continued below in bargaining support) * Mitigating factor, there are a large number of unfilled vacancies for ALL positions within LBUSD. 
---
LBUSD Mandates COVID vaccines for Substitute Teachers
From: AESOPsub <AESOPsub@lbschools.net>
Sent: Thursday, September 2, 2021, 12:24 PM
Subject: Safety Measures for Schools and Offices
Dear LBUSD Substitutes, 
Thank you for those of you that have submitted the COVID-19 Vaccine or Screening Verification that was due August 30, 2021. If you have not submitted these documents, please Click here.  
The new state public health order requires all employees in TK-12 public and private schools to verify vaccination status or undergo weekly COVID-19 screening.
Effective September 7, 2021, all Certificated and Classified Substitutes entering sites will be required to show valid proof of full vaccination status or a negative COVID-19 test result obtained from a clinic, pharmacy, testing agency, or a health care provider within the past 7 days.
Effective October 15, 2021, all Certificated and Classified Substitutes entering sites will be required to show valid proof of full vaccination status. A negative COVID-19 test result will not be accepted in lieu of a valid vaccine record.
Certificated substitutes can contact Human Resource Services at aesopsub@lbschools.net should you have questions.
---
A call to ACTION! Organizing around safety and successor contracts
Public institutions are under attack. It seems EVERYTHING is being considered for privatization. It would be easy to be critical and tick off the contradictions and the not so subtle fawning to a loud and vocal minority. Substitute Teachers are an unrepresented class and have little if any employment rights. These people don't get a choice. If we recall correctly, wasn't there an equity training last summer?
If you are a parent in LBUSD and you use ParentVUE, you can see just how many vaccinations (some of them mandated/required to attend school) that you've already given to your child. Where do the rights of the individual end and the overall well being of the community begin? When did ALL of us decide the individual was more important? Where is the courage to do the right thing? Or is there a right thing in a social conscience, that for some, has reached psychosis.
Yes, the COVID-19 vaccines are relatively new. We say relative because they were developed last year, but no vaccine has ever been through such an exhaustive safety and efficacy review, EVER. In addition, the laundry list of vaccines we currently give our children were once new too.
---
We know you are exhausted. We are exhausted. It feels like May and we aren't even out of September yet. If you didn't get a chance to reach out to the Board of Education last week we completely understand. Now however, with testing on a pause, it is more important than ever to communicate with the Board of Education. There will not be another Board of Education meeting again, until Wednesday, October 6. Plenty of time for you to inform them. Get out your penny pencil and share your experience. You matter. We all matter. Onward we go.
Next Board of Education meeting is Wednesday, October 6  @ 5:00 p.m.
We encourage all of our members and community members we serve to LIFT UP YOUR VOICES. Contact our Board of Education Members and Executive Staff  to let them know what you are thinking.
Long Beach Unified School District's YouTube ChannelWatch Live on Wednesday, October 6 @ 5:00 p.m. LBUSD YouTube Channel
---
If protocols are not being followed, please call the District's COVID hotline at 562-204-6075 and or call the TALB office at 562-426-6433. The California Department of Public Health issued a requirement to School Leaders for universal masking for indoors, K-12 on August 23, 3021. It is a lengthy read, but non-compliance may have ramifications beyond the local employer – excerpt below:
Third, certificated individuals—including school administrators—may be subject to referral to the Commission on Teacher Credentialing for disciplinary action for violating a mandatory legal duty to implement the masking requirement and knowingly exposing students to preventable harm. (See Educ. Code § 44421 [authorizing discipline for "refusal to obey . . . laws regulating the duties of persons serving in the public school system"].)
---
Update your Beneficiaries
The cycle of life. Every year we have a few members pass. Your TALB/CTA/NEA membership provides a survivor's benefit up to $6,000.00. Sadly, every now and again, we have a member pass who did not update their beneficiaries. We can only issue the benefit to the individual(s) listed on your survivor's benefit form. Life comes at you fast. Relationships change. If you have any questions about your survivor's benefit please call the office at 562-426-6433.
---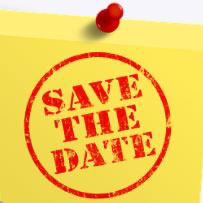 Site Representative 101 – Virtual Academy – Zoom 
9/23/2021 5:00-6:00 p.m. To register, email Veronica Castillo at vcastillo@talb.org

Domestic Violence Awareness Month – In collaboration with the Women's Shelter of Long Beach
10/1/2021 Vigil – Parking lot, TALB office. Details to come. 
Know Your Contract – Virtual Academy – Zoom
10/21/2021 5:00-6:00 p.m. To register, email Veronica Castillo at vcastillo@talb.org
New Member Orientation
New to the District? – TALB Mixer – Zoom
10/27/2021 5:00-6:00 p.m. To register, email Veronica Castillo at vcastillo@talb.org
CTA Conferences & Grants
LGBTQ+ Issues Conference – October 29-31, 2021, Palm Springs
Application Cut-off extended to: September 12, 2021 at Midnight
Issues Conference – January 21-23, 2022, Las Vegas
Application Cut-0ff: November 8, 2021 at Midnight
Equity & Human Rights Conference – March 4-6, 2022, Location TBD
Application Cut-off: January 3, 2022, at Midnight
Good Teaching Conference South – March 18-20, 2022, Garden Grove
Application Cut-off: January 3, 2022 at Midnight
For full details and to apply for a grant, go to www.CTA.org/grants.
---
---
---
Federal Funding to Enhance Facilities
What condition is the furniture in your classroom? LBUSD is planning on using Federal Funding to provide facility improvements.Learning and play spaces across the Long Beach Unified School District will soon see enhancements designed to move the needle on student learning and safety. Facilities upgrades are one of several infrastructure improvements outlined in the LBUSD's Learning Acceleration and Support Plan, which aims to elevate the educational experience for all students and offer interventions to learners who need additional support.
Upgrades to areas outside of the classroom start this summer and will be completed before the 2022-23 school year.
Bottle filling stations will be installed at all 85 district schools, providing students access to cool, clean drinking water and the hydration needed for a full day of learning and activities. More than 200 stations will be installed by December. (More Information Here)
---
Public Schools Long Beach Students Deserve
With Long Beach Unified School District set to receive over $460,000,000.00 in State & Federal aid, it is high time we look at the services we provide to our students.
Class Sizes/Ratios
Counselors
Librarians
Nurses
Psychologists
Speech Pathologists
Please start the conversations now, we will need to organize before Executive Staff make all the decisions and allocate all the resources.
---
---