TALB Update: Friday, Sept. 10, 2021
Reflections
Twenty years ago tomorrow, we were attacked by a foreign enemy that we did not understand and many had no idea even existed. For a time, albeit brief, we were ALL on the same page. There was no Democratic or Republican position. No warring tribal differences. We ALL agreed. Terrorism is bad. We need to unite around protecting our country.
Eighteen years and few months later, our country was attacked again by a foreign enemy, that appears to be entrenched. On September 11, 2001, the terrorists killed around 3,000 people. Today, over 1,500 people are dying every day in this country. To make matters worse, we are divided as a country on how to defeat this scourge. For goodness sakes, there are people eating horse paste. Whoa! Whoa! Whoa! Yes, Ivermectin is used in treatments for humans, at doses for humans, but there is no evidence that Ivermectin is an effective treatment for or the prevention of COVID-19.  This isn't a case of "alternative facts". No legitimate physician is going to tell you to trot on down to your local feed store and buy some horse paste. It is strange, not all, but most believe that COVID-19 is a real virus, with potentially deadly consequences, but some are consuming enough propaganda that in their minds it makes perfect sense to consume a horse dewormer.
The COVID-19 vaccine is like the concept of universal health coverage for all that some turn down so they can buy expensive horse paste at the feed store. This is fundamentally tragic on a spectacular level. We are better than this. We can do better than this. We MUST do better than this.
If you can tell, we are a bit snarky. And it has everything to do with KEEPING SCHOOLS OPEN FOR IN-PERSON INSTRUCTION. Currently, if we were operating on last year's standards, we would not be open for in-person instruction. Now, with a vaccine in play, we can be open. Be that as it may there are thousands in our community who either can't be vaccinated or simply won't. All measures that are required for the safe operation of schools in a global pandemic are "must do's" not "may do's". We ALL have to do our part. If protocols are not being followed, please call the District's COVID hotline at 562-204-6075 and or call the TALB office at 562-426-6433. The California Department of Public Health issued a requirement to School Leaders for universal masking for indoors, K-12 on August 23, 3021. It is a lengthy read, but non-compliance may have ramifications beyond the local employer – excerpt below:
Third, certificated individuals—including school administrators—may be subject to referral to the Commission on Teacher Credentialing for disciplinary action for violating a mandatory legal duty to implement the masking requirement and knowingly exposing students to preventable harm. (See Educ. Code § 44421 [authorizing discipline for "refusal to obey . . . laws regulating the duties of persons serving in the public school system"].)
A call to ACTION!
Last spring we asked the membership what they were willing to do to support the bargaining team. The vast majority preferred to reach out to LBUSD leadership via email. The duly-elected board of education is entrusted to hold LBUSD Executive Staff accountable. Please reach out to the board members this weekend, prior to the Board of Education meeting, Tuesday, September 14 @ 5:00 p.m. The focus this week is school safety protocols. How is testing going at your site? How sanitary are the facilities? CLICK HERE FOR CONTACT INFO FOR Board Members and LBUSD Executive Staff
---
Update your Beneficiaries
The cycle of life. Every year we have a few members pass. Your TALB/CTA/NEA membership provides a survivor's benefit up to $6,000.00. Sadly, every now and again, we have a member pass who did not update their beneficiaries. We can only issue the benefit to the individual(s) listed on your survivor's benefit form. Life comes at you fast. Relationships change. If you have any questions about your survivor's benefit please call the office at 562-426-6433.
---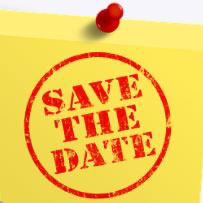 Being evaluated this year? Evaluation forum – Q &A – Zoom
9/16/2021 5:00-6:00 p.m. To register, email Veronica Castillo at vcastillo@talb.org
CDC / Head Start Rep. Council – Zoom
9/16/2021 6:00-7:00 p.m. Are you an elected CDC/HS Rep? If not email Veronica Castillo at vcastillo@talb.org
Site Representative 101 – Virtual Academy – Zoom 
9/23/2021 5:00-6:00 p.m. To register, email Veronica Castillo at vcastillo@talb.org

Domestic Violence Awareness Month – In collaboration with the Women's Shelter of Long Beach
10/1/2021 Vigil – Parking lot, TALB office. Details to come. 
Know Your Contract – Virtual Academy – Zoom
10/21/2021 5:00-6:00 p.m. To register, email Veronica Castillo at vcastillo@talb.org
New Member Orientation
New to the District? – TALB Mixer – Zoom
10/27/2021 5:00-6:00 p.m. To register, email Veronica Castillo at vcastillo@talb.org
CTA Conferences & Grants
LGBTQ+ Issues Conference – October 29-31, 2021, Palm Springs
Application Cut-off extended to: September 12, 2021 at Midnight
Issues Conference – January 21-23, 2022, Las Vegas
Application Cut-0ff: November 8, 2021 at Midnight
Equity & Human Rights Conference – March 4-6, 2022, Location TBD
Application Cut-off: January 3, 2022, at Midnight
Good Teaching Conference South – March 18-20, 2022, Garden Grove
Application Cut-off: January 3, 2022 at Midnight
For full details and to apply for a grant, go to www.CTA.org/grants.
---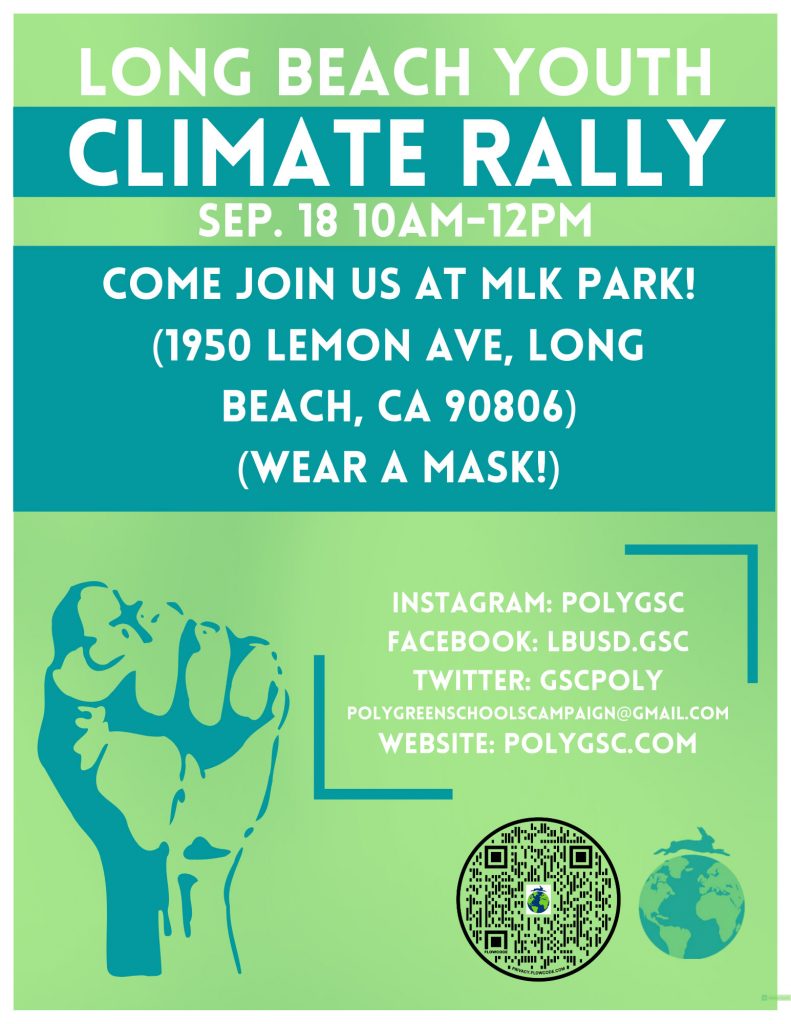 ---
---
---
Federal Funding to Enhance Facilities
What condition is the furniture in your classroom? LBUSD is planning on using Federal Funding to provide facility improvements.Learning and play spaces across the Long Beach Unified School District will soon see enhancements designed to move the needle on student learning and safety. Facilities upgrades are one of several infrastructure improvements outlined in the LBUSD's Learning Acceleration and Support Plan, which aims to elevate the educational experience for all students and offer interventions to learners who need additional support.
Upgrades to areas outside of the classroom start this summer and will be completed before the 2022-23 school year.
Bottle filling stations will be installed at all 85 district schools, providing students access to cool, clean drinking water and the hydration needed for a full day of learning and activities. More than 200 stations will be installed by December. (More Information Here)
---
Public Schools Long Beach Students Deserve
With Long Beach Unified School District set to receive over $460,000,000.00 in State & Federal aid, it is high time we look at the services we provide to our students.
Class Sizes/Ratios
Counselors
Librarians
Nurses
Psychologists
Speech Pathologists
Please start the conversations now, we will need to organize before Executive Staff make all the decisions and allocate all the resources.
---
---
---

Pay attention!
The Board of Education is the ultimate arbiter on LBUSD policy.
Next Board of Education meeting is Tuesday, September 14  @ 5:00 p.m.
We encourage all of our members and community members we serve to LIFT UP YOUR VOICES. Contact our Board of Education Members and Executive Staff  to let them know what you are thinking.
Long Beach Unified School District's YouTube ChannelWatch Live on Tuesday, September 14 @ 5:00 p.m. LBUSD YouTube Channel
---