Effective July 1, 2018 Aetna® will become your health insurance carrier.
Of utmost importance in making the decision to move to Aetna was little or no provider disruption.  The major doctor groups of Alamitos, AppleCare, Brookshire, Cedars Sinai, Good Samaritan, Harriman Jones, HealthCare Partners, Hoad, Lakeside, Lakewood, Long Beach Memorial, Memorial Care, Orange Coast Memorial, PrimeCare, Prospect, Regal, Riverside, St. Joseph, St. Mary, Torrance, UC Irvine, and UCLA, among many others, are fully in Aetna's network.
To confirm your doctor or medical group is covered, you may access Aetna's Find a Doctor applications as follows: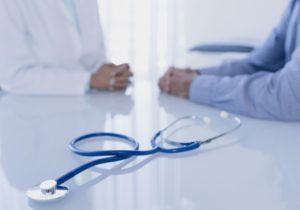 Enter www.aetna.com into your browser.
Click on "Find A Doctor" in the top banner bar.
Under the section heading middle right "Not A Member Yet?" choose "Plan from an employer"
In "Search for" enter the physician's name, or other search criteria, and the city or zip code.  Click "Search"
Next, there will be a pop-up box requesting you to "choose an Aetna plan."  Click on the down arrow on the right side of the box.
For the HMO: scroll down to "Aetna Standard Plans" and click on "HMO" (the fourth item).
For the PPO, scroll down to "Aetna Open Access Plans" and click on "Aetna Choice POS II (Open Access)" (the second item)
Click "Continue.  The next screen will indicate whether your doctor is within network.